09 Jan

Jhonny – This DC Catering Company's Right-hand Man!

Jhonny – The Teen Years

Earlier in my career, I was the chef at a catering company on Capitol Hill. When we'd have to prepare 1,000 sandwiches for a large party, we'd get Jhonny to come in and help us. His Father worked for us full time. Jhonny was 16 years old at the time.

After Capitol Hill, the next step in my career was as owner of a catering company. One opportunity took me to France for several weeks, so I needed someone to do the shopping at Restaurant Depot, manage our deliveries and the store front. Jhonny was the perfect fit. With that sweet smile and quiet, yet very friendly personality, the ladies loved him. It was the start of a career in catering for Jhonny, and now 10 years as my right-hand man!

Jhonny – Operations Manager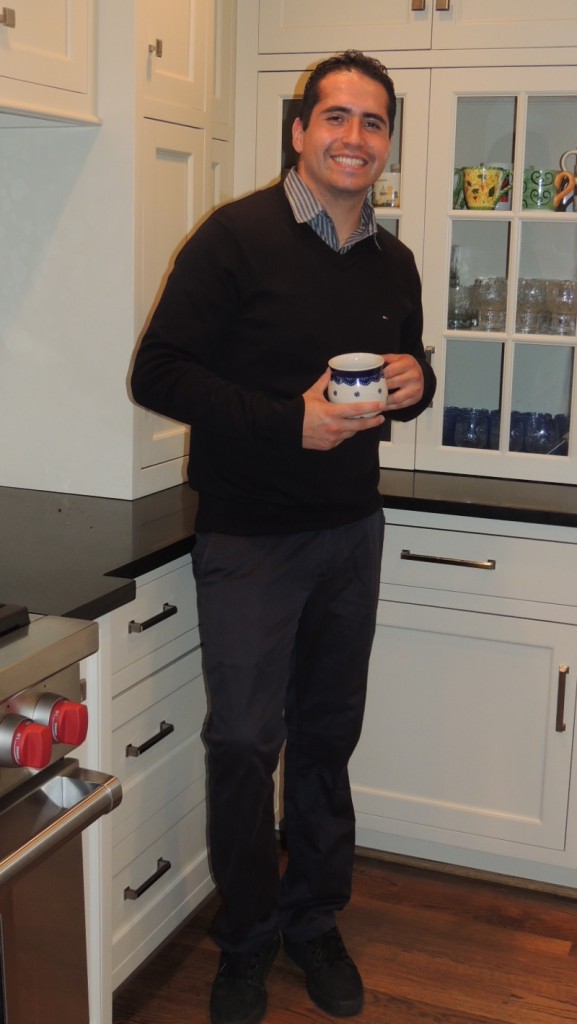 I left the previous business to start Good Gracious Catering with Peggy. It only took us about 6 months to be able to bring Jhonny on board full time with us. Jhonny wears many hats now: he is our operations manager! You will see him at almost every event.
This last Christmas, we catered the George Washington University Freshmen lunch event (for the 8th year in a row). Jhonny – who has been there every year, was not able to be there this year. So, Chef Sandra "subbed" for him.  When Sandra arrived, she said she felt a little awkward, they were so disappointed it wasn't Jhonny. They were afraid he had left. No worries, Jhonny is here!
In the last 10 years, we've seen Jhonny evolve from a "typical" teenager with no interest in food, to quite the "foodie" that loves to travel all over the world sampling and learning different cultures and cuisines. He is the backbone of our business. We don't know what we'd do without him.  Carolyn Megee